Plant Spotlight - Primrose
Plant Spotlight
Primrose (Primula vulgaris)
And in the wood, where often you and I,
Upon faint primrose-beds were wont to lie.
William Shakespeare, A Midsummer Night's Dream.
We should all grow more primroses. Native to Britain, nothing heralds spring to me more than their arrival. Tucked into hedgerows, banks and woodland edges, their pale yellow flowers are a hopeful sight. They have been attracting hoards of sun-dazzled bees in my garden this weekend.
This is an edible flower that actually have real flavour! They smell and taste like the delicious sweetness of spring. For this reason they are perfect in wild salads, coupled with daises, sweet violets and sorrel leaves. Or used as flavourful decoration in all manner of dishes.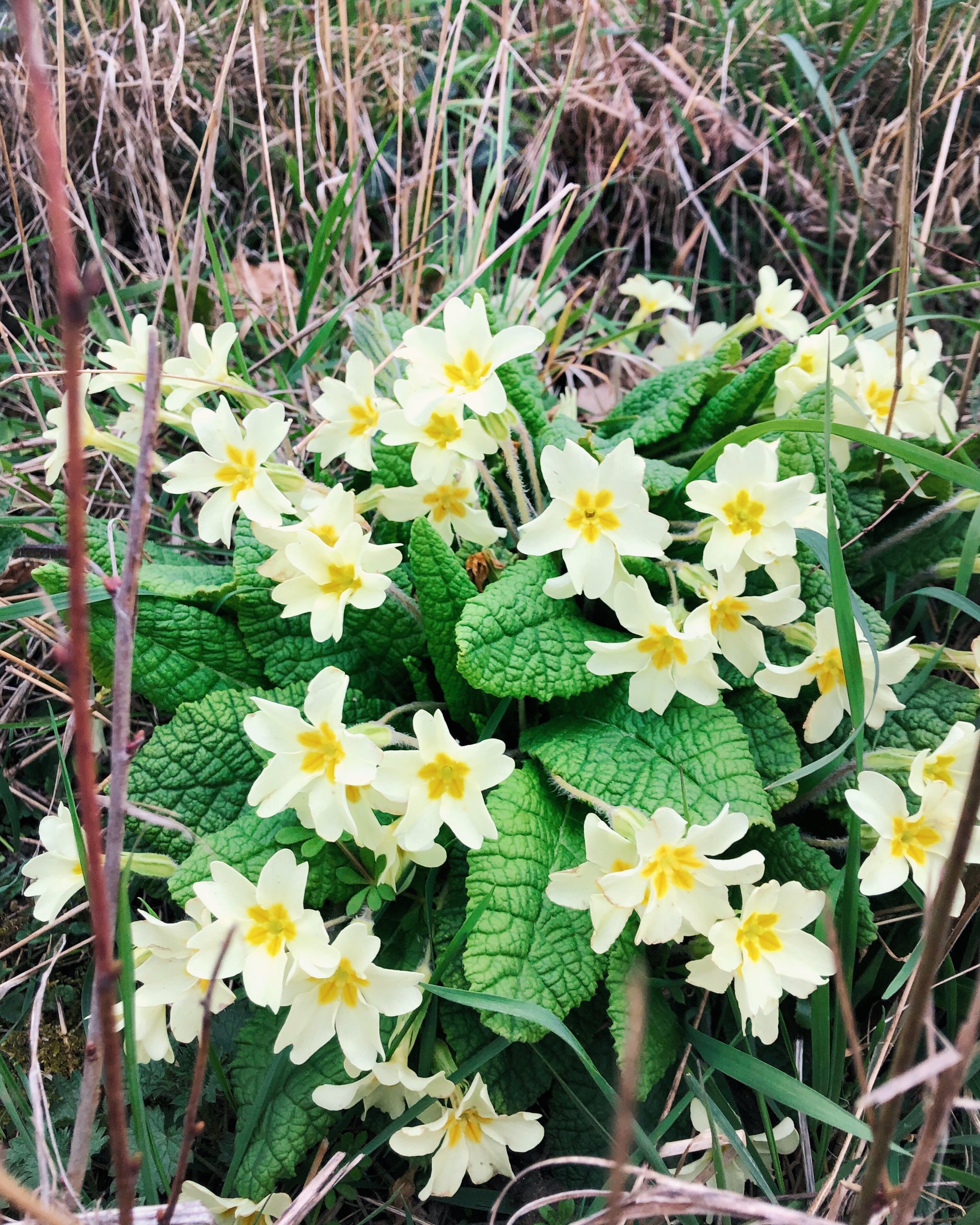 Here in parts of East Anglia they have been in decline following a succession of hot, dry summers since 1970. Sad to think they were once so abundant they'd be picked by the gallon for primrose wine making. For this reason I don't recommend picking in the wild. It is illegal to pick them in N.Ireland where they are an endangered plant. Luckily you can grow you own and help to replenish the countryside with this beautiful plant. See 'Gardener's Tips'.
Modern herbalists rarely use primrose nowadays, but the old herbals prescribe an infusion with the flowers as being excellent for nervous, hysterical disorders! Maud Grieve writes in her seminal 'A Modern Herbal', 'In ancient cookery the flowers were the chief ingredient in a pottage called 'Primrose Pottage.' Another old dish had rice, almonds, honey, saffron, and ground Primrose flowers. (From A Plain Plantain.)
If you have a plentiful supply in your garden try making a hot water infusion with a few teaspoons of the flowers. See if it has a calming effect.
And remember always consult a herbalist before using plants in therapeutic dosages.
GARDENER'S TIP
Buy from a nursery as a potted plant in September. Plant in semi-shade or cooler spot in garden under trees or hedge edges, away from hot sun. They like moist well-drained soil. They won't do much over winter but will establish more quickly in the spring.
Sow seed in autumn in seed trays – overwinter in a cold frame or unheated greenhouse - they can benefit from a cold spell to germinate. Once seedlings come through in spring, pot on and allow to size up for a season before planting out.